Costumers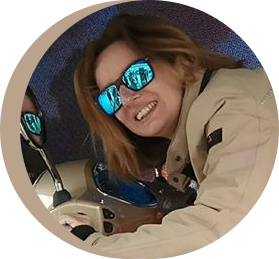 Shelly Argonin
Industrial Designer
A few years ago we bought a house. I went on Google Images for room design ideas. It was the era of the hi-tech style. The rooms in the pictures were cold, metallic, grey and very minimalistic. Over the backdrop of clean shapes and materials, the spaces designed by Hilit stood out. Hilit used glass and metal too, but her designs were warm and inviting.
Despite being an industrial designer, when we wanted to close off a balcony and upgrade our bedroom, we decided to turn to a professional in the field of design and styling. You split up our space optimally. You maximized our options. You gave us different, practical solutions for lighting. Of course, the colors, textures, wallpapers and parquet all worked together flawlessly. We now enjoy a beautiful, functional space. Thank you and keep up the good work, with great appreciation.
Lena Gemer
Partnered Architect at Giora Gur Architects
I contacted you after seeing your previous designs online, including various unique designs and styles I liked.
Despite and maybe because I'm a trained architect designing apartments in bigger projects, I see things on the macro level. It was important to me to get another opinion from a professional who deals with the micro level.
When I contacted you we clicked instantly. We worked together on designing my own private apartment. The work was challenging since you had a different professional viewpoint. Our work included discussions and professional disagreements that led to a productive, creative dialogue.
You addressed every detail and chose the most suitable designs and accessories for my personal style, which also combined with the general design of the house.
You were highly professional and completed your work in the best possible way, as well as providing solutions to all of my requests. For that I wanted to thank you. Thank you for listening and providing support, understanding and openness.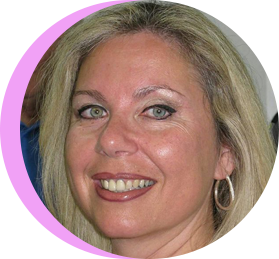 Vered Weisler Gantz
Businesswoman
Dear Hilit,
I got to know you through real estate entrepreneur Doron Ofer, while purchasing a penthouse on Mount Carmel. I fully trusted you from the get go, despite not thinking about the design you offered initially.
I went along with your way and artistic talent – and it was worth it in every way!
Since then, you've also designed my offices and gave me the strength and joy to purchase more real estate. You gave me the light of confidence in my acquisitions.
Thank you so much for your patient, empathetic accompaniment and the spectacular results.
Vered Weisler Ganz, private and business client (now also a good friend).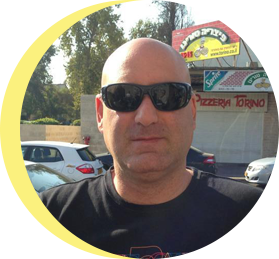 Itzik Dar
Real Estate Entrepenu
Hilit, as your client for over a decade and a real estate professional who has chosen you time and again to design both my home and my entrepreneurial real estate investments – Beyond your exquisite taste, you're an uncompromising perfectionist, selecting and designing with the pre-determined characterization in mind with attention to detail. I wish both of us great success in our future projects.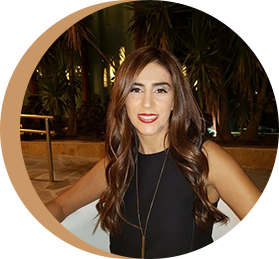 Yochi Zadikpur
Senior Payroll Accountant
Dear Hilit,
We've met with numerous designers to select the best professional to design our new dream home. Right from our first meeting we connected perfectly and knew you will design our house and accompany us in the process.
We made the right choice! Your professionalism, knowledge and style that you brought into our home were all perfect. The process was a lot of fun and the results were spectacular.
You showed us great patience, professionalism and took into account our needs and dreams. We love the house and its design and feel connected to it. I continue to call and consult with you for every purchase we make for our home and you're always there for me. Thank you for being who you are!
Shira Velek-Achat
– Anchor and Editor at Kat Moreshet
Dear Hilit, you're a designer that you just don't meet every day. You think outside the box, you're very intelligent and have exquisite taste.
You know how to work with any budget and any family, your work is of high quality with clean lines.
The design was professional and accurate, I love the light colors and the clean, tranquil look you've created in our home. You have phenomenal design abilities and you're modest. You listen to your clients and understand what they want.
I wanted to say thank you, for both the process and the result.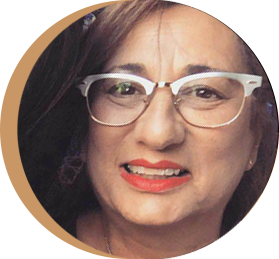 Dorit Sokenik - Kitchen Designer
Kiryat Bialik
Hilit, we met a few years ago when you designed my apartment. We've had years of collaborations since then and still, I'm surprised every single time. You're a restless designer, always looking for the next best thing to bring into the design world. You have endless knowledge. You're not afraid to be bold, experiment, plan and design the unorthodox.
Beyond that, I've gotten to meet an amazing, special, creative, honest, humble and straightforward woman.
I've been following your work through all these years and still admire your creations and development.